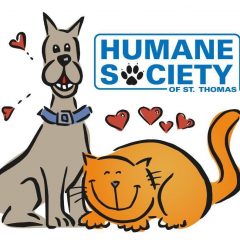 Humane Society of St. Thomas Valentine's Brunch & Silent Auction on Sunday, February 12th
St. Thomas, VI – January 23, 2023– The Humane Society of St. Thomas (HSSTT) exquisite Sunday brunch and silent auction is back at The Ritz-Carlton, St. Thomas on Sunday, February 12, 2023, from 11:00 AM to 3:00 PM.
HSSTT is reaching out to the community once again for support as the staff and volunteers care for the thousands of homeless animals passing through its doors annually. With limited inconsistent public funding, HSSTT performs services that are routinely undertaken elsewhere by government agencies. According to HSSTT Fundraising Chair Judi Martino, "It is fundraising events like this brunch and the generous support of the private sector that allow HSSTT to be there for our community's animals and continue its mission."
This will be an elegant event with a fabulous silent auction made possible by our very own generous merchants whose outstanding items will delight our audience. For a Valentine's gift for your sweetheart, you're certain to find the perfect present on the silent auction tables.
Moving the festivities along will be Mr. Arjun Channa, the General Manager of The Ritz-Carlton, St. Thomas who has graciously agreed to MC this prestigious event.
Scrumptious food, unlimited Mimosa & Bloody Mary Bar, and champagne for the Sponsors are just some of the highlights that will entice our guests. Tickets are $200, limited to 140 guests. Click here to reserve yours today online.
Sponsorships and ads may also be purchased on this site.
*A very generous angel donor has underwritten the cost of the brunch, so all tickets are a 100% donation.