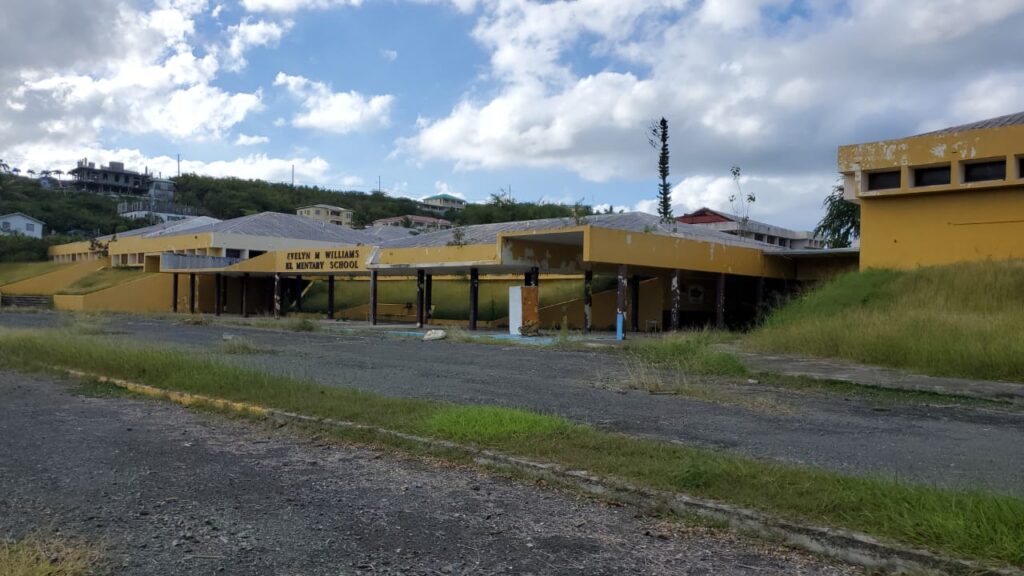 Demolition is about to begin of an elementary school on St. Croix.

Demolition will begin on Monday, August 22nd, of the Evelyn M. Williams elementary school. It will be the new site of the Arthur A. Richards Pre-8 school.

This is the first school in the Territory to be rebuilt as part of the new school modernization project.
Wednesday, Dr. Dionne Wells-Hedrington, Commissioner Nominee of the Virgin Islands Department of Education expressed her excitement and said this has been a long time coming, "I am happy. I am elated to be here to kick off the demolition of our first rebuild in the territory. We have taken a long time to get here, but I want to assure the community that this is just the beginning of many more activities such as this for VIDE."The demolition early next week is the first phase of the project, the next step is finalizing the design, then construction will start, "It has not been an easy task, but we are at this point with funding to be able to reconstruct our schools to a level that is resilient, resilient in terms of the physical structure as well as what will be taught inside those structures for the children of the Virgin Islands," said Adrienne Williams, Director of the Office of Disaster Recovery.
This is the first time in 27 years a new school will be rebuilt on St. Croix, "There is no secret to the community that our facilities are aged and we need to do extensive repairs and replacements in some cases, and so for us to be here today really speaks volume of the work and the commitment of the Virgin Islands Department of Education," said Dr. Wells-Hedrington.
Demolition will costing $3 Million dollars, with the entire construction cost currently at $159 Million.
Demolition is expected to take 4 months, with construction being completed in two years.