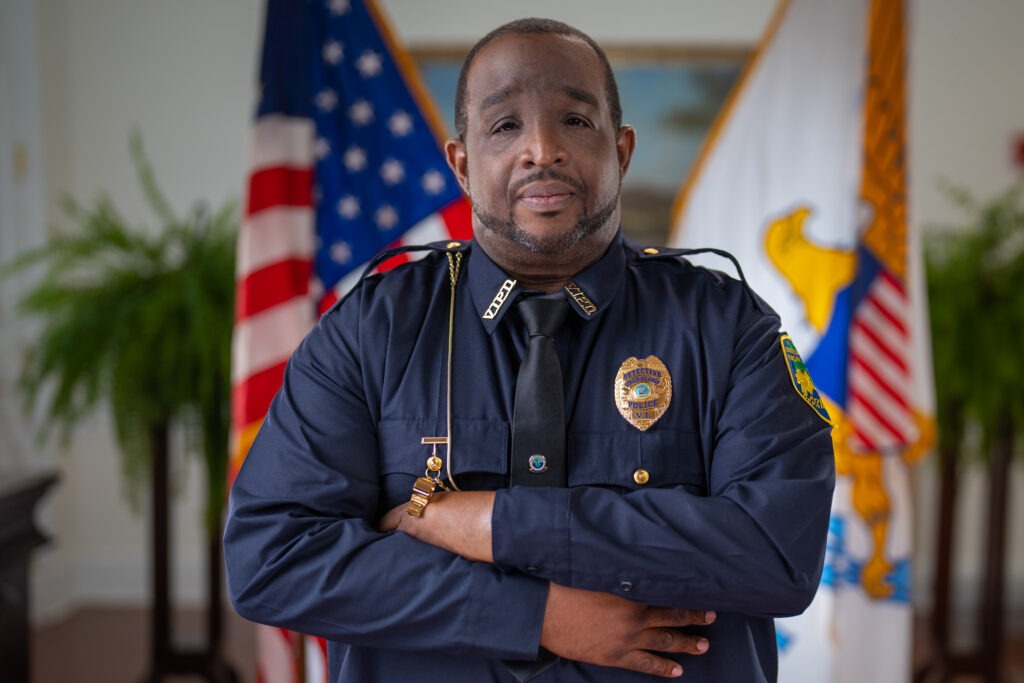 A Virgin Islands police officer is dead after he was shot and killed in the line of duty on St. Thomas on Tuesday.
Det. Delberth Phipps Jr., 42, was shot in an exchange of gunfire. He was taken to Roy Lester Schneider Regional Medical Center where he died from his injuries.
Phipps was among the officers who responded to a call of a man with a gun who was wearing a bulletproof vest in the vicinity of Hospital Ground near "Jah Yard" just before 8 a.m., police said.
When officers arrived, Richardson Dangleben Jr. fired upon them with a high-powered assault rifle, and they returned fire, according to investigators.
Dangleben, 50, was also injured by the gunfire and taken to the hospital, but he is in custody, police said.
In addition to the assault rifle, Dangleben also had a handgun and several hundred rounds of ammunition, according to investigators.
Dangleben was out on bail for the February murder of Keith Jennings in Hospital Ground, police said.
"Today is that day no department wants to experience," said police commissioner Ray Martinez. "The loss of our Detective, Officer, and Brother has sent ripples through the Department. Detective Phipps made the ultimate sacrifice to Protect and Serve his community, our community! Detective Phipps a second-generation Police Officer was a rising star and will be sorely missed. I extend heartfelt condolences to his family as well as our VIPD family."
"Detective Phipps, was truly an outstanding Detective and individual," said police chief Steven Phillips. "We are truly heartbroken."